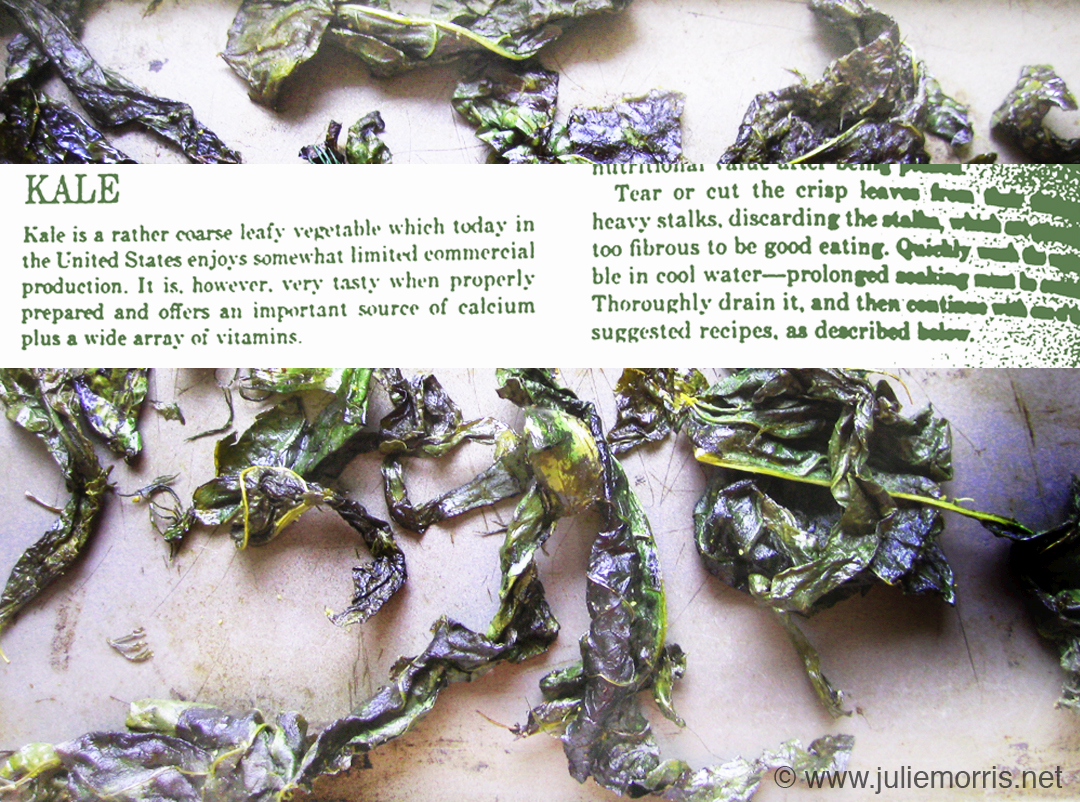 Dilled Kale Crisps
Whether you use an oven or a dehydrator, these are exceptionally flavorful. You can also enjoy this recipe as a delicious fresh kale salad by simply not drying out the kale at all. Note: depending on the size of the kale bunches, you will need more or less salt. Start with just 1/4 tsp and add more if needed.

INGREDIENTS:
2 large bunches of latigo (dinosaur) kale
3 Tbsp hemp oil
2 Tbsp fresh lemon juice
2 tsp onion powder
½ tsp sea salt
1 tsp garlic powder
¼ tsp black pepper
2 heaping Tbsp chopped fresh dill
DIRECTIONS:
Remove the thick parts of the stem from the kale leaves, and tear the leaves into large pieces inside a big bowl.
In a small bowl, mix together the oil, lemon juice, onion powder, sea salt, garlic powder and pepper. Pour this mixture into the kale bowl.
Using your hands, massage the oil mixture into the kale leaves, squeezing and tossing the vegetables as you go to help soften the leaves. Mix for about 2 minutes, then add the dill and toss until combined.
Oven Method: Heat the oven to 250 degrees. Spread the kale out as flatly as possibly onto a couple of baking sheets lined with parchment paper. Bake for 50-80 minutes, or until kale has dried out and is crispy. Keep a close eye on the kale at the end of its cooking process to make sure it does not burn. Store in an airtight container when not eating to prevent the kale from softening.
Dehydrator Method (preferred): Warm the dehydrator to 115 degrees. Spread out the kale onto 4 perforated dehydrator sheets, and dehydrate for 10-12 hours, or until crispy (time may vary depending on relative humidity).
Makes about 4 servings.
Healthy benefits: calcium, protein, manganese, fiber, vitamins (higher if dehydrated – especially C, A & K), broad-spectrum minerals, omega fats.