Feeling amazing doesn't need to be limited to the high points in life — like a 72-degree sunny day, being told how much you're loved, a dream vacation, or a chance unicorn sighting. In fact, feeling amazing can and should be something you enjoy on a regular basis, and it all stems from a few small activities. Read on for some of my favorite simple feel-good habits, each of which can make a huge impact on the day.
Start With Superfoods | Superfoods equal nutrients, nutrients equal energy, and energy equals feeling amazing. Beginning your day with a breakfast saturated with superfoods not only gets things off on the right foot with a healthy start, but you'll feel better all day because of it. You can add superfoods to any of your favorite morning meals, such as goji berries on cereal, maca powder stirred into oatmeal, chia seeds tossed onto hash browns, or pop all your favorite powerhouses at once into a superfood smoothie. Coffee's "giveth and taketh" stimulant-style energy is no match for the long-term energizing effects of superfoods.
Green Up A Glass | Even though we all know we should be eating more vegetables — especially the green ones — sometimes our healthy efforts can get away from us. That's where the "green glass" idea comes in handy. Instead of just reaching for a glass of water, I'll make sure to first swirl in some flavored greens powder, such as a packet of Amazing Grass Pineapple Lemongrass or Raw Reserve Berry (I also love to mix the Amazing Grass Chocolate powder with almond milk for a healthiest-ever "chocolate milk"). Not only is this an easy way to get in an extra boost of green power, but the delicious flavors actually motivate me to drink more and stay hydrated.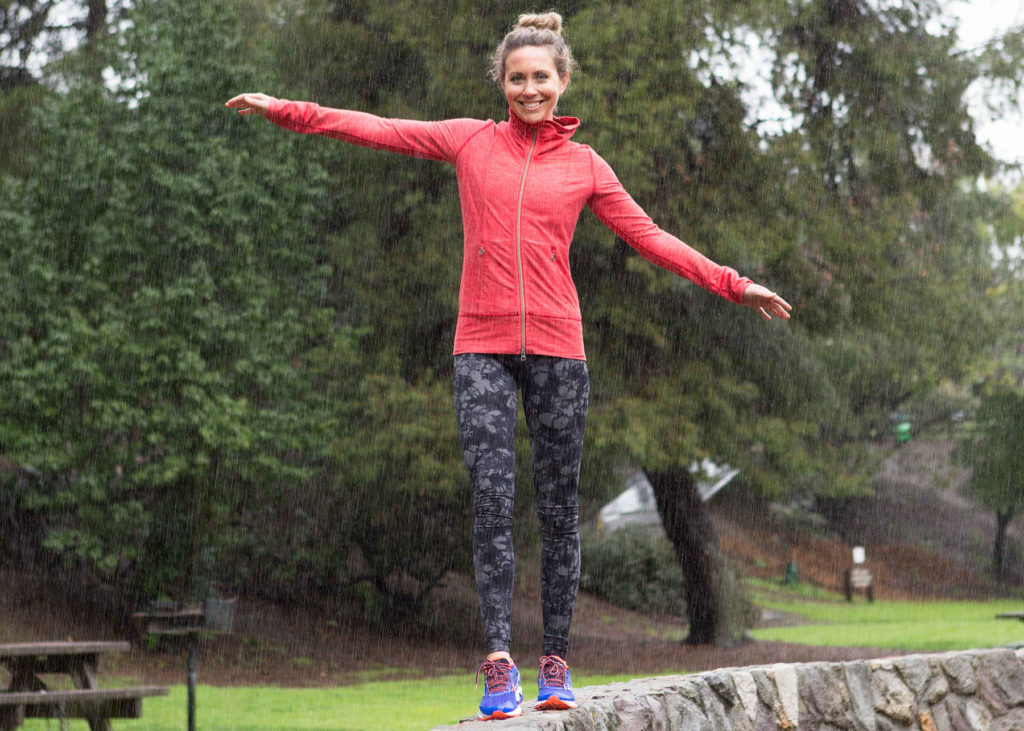 Make Time To Move | Exercise has been scientifically proven to boost mood, increase mental clarity, and enhance physical health at the same time — that's some powerful medicine! What's more, you don't have to be a naturally gifted athlete to enjoy the benefits of exercise: the simple act of moving is enough to offer the benefits. With so many types of activity at our fingertips — such as a walk with the dog, a Crossfit class, an early morning yoga session, or an after-work dance party — the most important thing is finding an activity you love and sticking it on your schedule until it becomes a habit. I was the lazy teenager who "sucked at sports" until I finally found my running niche.  Now I've been running for almost 20 years. Even if it's just for 15 minutes – spend a little daily time with your sweat and grow to love it.
Say Your Thanks | In the book "What Happy People Know," author Dr. Dan Baker emphasizes the deep importance of appreciation, and its direct relationship to feeling happy. Being grateful is not just a lucky personality trait either; practicing gratitude is a consciously-developed habit (hence, the accompanying verb practice) that keeps us in the rewarding mindset of all the good we have in our life. I personally spend about 5 minutes each day right after waking up to think about all the things in my life that I am grateful for, and throughout the day try to actively say or show those around me that I appreciate them, even if it's as simple as just saying thank you. Despite life's unavoidable lemons, we always have a surprising amount of lemonade to enjoy.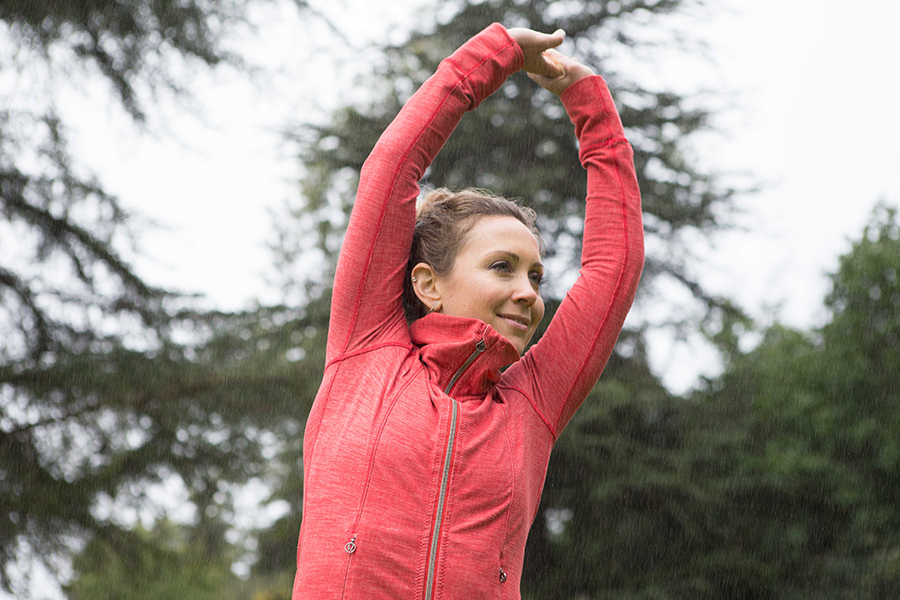 Respect Your Sleep | The mantra "I'll sleep when I'm dead," should be really changed to "Actually, I'll sleep to fully live." A sleep deficit has been shown to drastically undermine performance — in fact, having just a week's worth of poor sleep (4-5 hours a night) "induces an impairment equivalent to a blood alcohol level of 0.1%," according to Charles A. Czeisler, the Baldino Professor of Sleep Medicine at Harvard Medical School. Conversely, a good night's sleep leads to higher productivity, helps spark creativity, and enables a better mood. Try to sneak off to bed a little earlier, or take a 30 minute power nap during the day. A well-rested you means a much better day.
Do you have any habits you practice that make you feel amazing? Share them below in the comments!
Amazing Grass has generously offered an exclusive discount to JulieMorris.net readers: Get 40% OFF your order with code JULIEMORRIS16 (you must create an account in order for the code to work). This post is sponsored by Amazing Grass – all opinions expressed are entirely my own.